Description
Silver 1 Prime
Buy Silver 1 Prime Accounts from CSGOSmurfNinja – #1 Place to Buy silver 1 account for sale and buy cs go silver 1 account worldwide. We offer instant delivery and replacement on all of our products. You can also have a look at our other accounts just by opening our store page or opening CSGO Smurf Accounts. For instance: Buy s1 prime csgo from us now! Every gamer needs to buy a silver 1 prime account to ensure they can play games uninterruptedly without fearing competitive cooldowns!
After Purchasing the Ranked Prime Account Silver 1 Prime
Details will be sent to your registered email address with us. If you did not receive the email please check the spam folder once. You can also contact live chat support for assistance.
You will get the following details in your Email:
 - Steam username 
 - Steam password
 - Contact live chat support to change your email.
Website Product Features
Instant Delivery
Lifetime Account Access
Emails are not shared However, they can be changed by contacting live chat support.
Effective Customer tech Support
The steam account details are delivered to your Email within 7 sec (usually within 1 minute) by our advanced automatic software.
Supports all language versions.
The product can be used worldwide
YOU MUST HAVE STEAM INSTALLED AND CSGO DOWNLOADED TO YOUR COMPUTER. This is not a cd key you will receive steam account credentials (username-password).
You don't need to have a steam account you will get an account with buy cs go silver 1 prime account.
Silver 1 Account for Sale Account Features:
You will get a steam account with as follows:-
 - Counter Strike - Global Offensive
 - Wins - 10+
 - Hours- Varies
 - Private Rank 21+
 - Rank - S1
 - STEAM LEVEL - Varies (Can be either Limited OR Unrestricted)
 - STEAM GUARD IS OFF FOR FASTER DELIVERY
Although, it is very difficult to get  Silver 1 Prime Account rank intentionally which sounds like a really bad rank to have if you are serious about cs go matchmaking.
Silver ranks are the most basic ranks in this game, these players usually have no idea what the game is about, what really team play means, and of course for them anybody who isn't a silver is a HACKER.
Moreover, these rank holders are also considered noobs by the gaming community, you can't get deranked further after silver 1 prime. They are the victims of silver embarrassment and getting kicked during the game.
If you are looking for an account to be troll other noobs you should definitely buy s1 prime cs go account should be your go-to product! Buy csgo cheap primes today including silver 1 prime!
What is a Silver 1 Prime Account?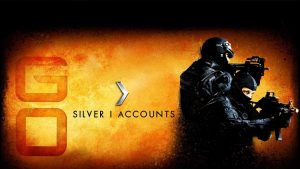 If you are well aware of CSGO you probably know what a silver I account is, for those who are new to CSGO and wondering what a Silver I account is, Don't worry we got you covered. As we all know, CSGO is a competitive game.
Competitive games have some sort of skill variations and they represent it in ranks, where a highly skilled player gets higher rank and a low skilled player gets low ranks. CSGO has this system too. CSGO has 18 ranks.
As you grind the game and get good at it you'll eventually see yourself at the top. The CSGO ranking system starts at Silver I. Silver I is the lowest rank that you can get in Counter-Strike. It goes from Silver I to Global Elite where Global Elite is the highest and the most prestigious rank in Counter-Strike.
You can find new and learning players in Silver I, Silver II, Silver III, Silver IV, Silver Elite. These mentioned ranks usually contain players that are new. Casual players also find these ranks challenging.
How does it feel to be in a Silver game?
Having a bad day? Aim just doesn't feel right today? Are you not able to land headshots like you used to? No problem in Silver games because Silver competitive games feel like you are in a casual game, Most of the players in silver are either new or tired of the elo.
You cannot teamwork and good skills in terms of mechanics because it is silver and people playing here are bad at the game. If you are having a good day and if you are hitting headshots, silver players will most likely call you a cheater.
If you are good at the game, Playing in silver games makes you feel like a god. Players in silver games just won't practice the game enough to be good at it, they rather blame other players and move on. If you are planning to play casually or warmup or even feel like a god, Silver accounts are the best. Silver I accounts can also be used to do challenges like Silver I to Global Elite and whatnot.
Buy Silver 1 Prime Account
It is ideal to begin your journey by buying Silver accounts because you will be getting the account fresh off cooldowns and ready to play competitive whatever your motive is, to troll and have fun, to go pro, Silver accounts are your starting point. We suggest you buy a silver account to kick start your journey in CSGO.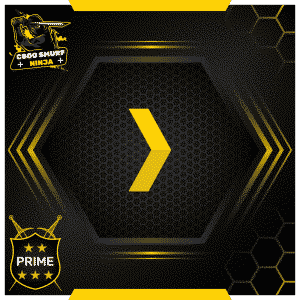 Buy from CSGOSmurfNinja
Buying Silver I account from CSGOSmurfNinja, provides a lot of benefits including a lifetime warranty and customer support. We provide best-in-class service and our prices are fairly reasonable. We offer fast delivery and as soon as you get the account, you can start playing competitive games because there are no cooldowns and the account is fresh. Be it prime or non-prime we got it all, the choice is yours.