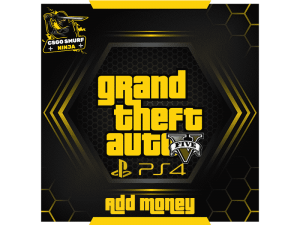 PS3/PS4/PS5 Add Money Service
We will safely add the decided amount in form of deluxos, apartments & other vehicles. You will have to follow the vehicle sell limit "Max 2 vehicles per hour and 8 per 30 hours." This is an unofficial finding after extensively testing the car sell limits. The chances of you getting banned for this add money service is 0%.
Till now not a single ban complaint has been received because we do not use duplicated vehicles but other private methods that ensure everything remains undetected.
Warning: Please make sure after purchase you do not login to the account and spoil the progress. Always feel free to talk to live chat support if you are clear to login to your playstation console.