Buy Valorant accounts
What is the buzz surrounding the new Valorant game all about? Is it as good as YouTubers say it is? Valorant is a multiplayer first-person shooting (FPS) in which one team assaults while the other defends in a 5v5 match.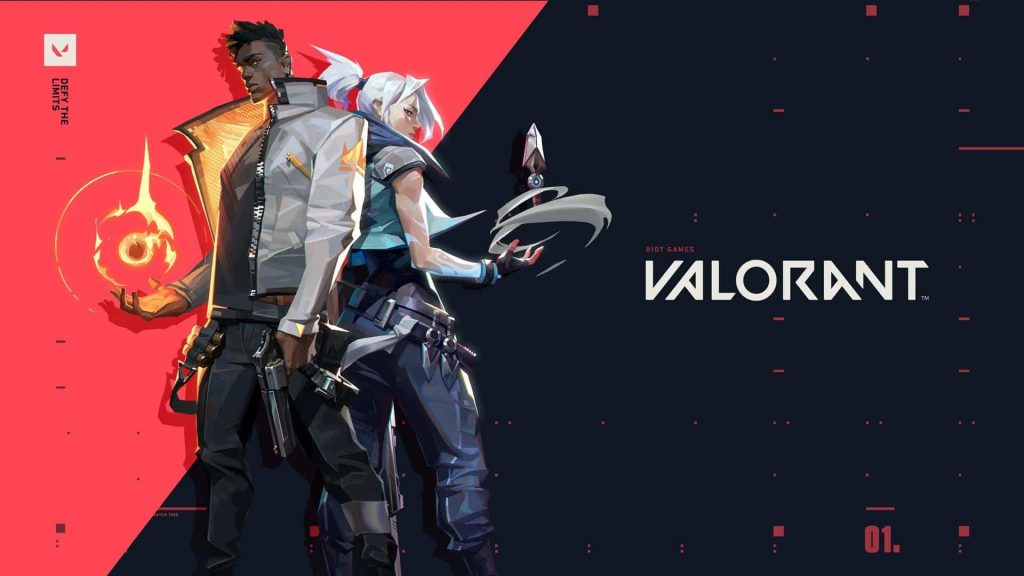 Search and Destroy, the primary game mode is exceptionally similar to CS: GO. The assaulting side's aim is to place and explode a bomb (known as a spike), while the defending team attempts to avoid it. It doesn't matter whether the spike is set or not, and the other team will win if a squad is cleaned out before any other victory conclusion is reached.
Each match consists of 25 rounds, each lasting 100 seconds. The first team to win 13 rounds wins the match. You'll have 30 seconds at the start of each game to purchase weapons and gear for every round. You must wait until the next round to respawn if you die during a match. This primary game mode is available in both unrated and ranked tournaments.
But why buy a Valorant account from us?
Because ranking takes time and resources, it's simpler and less expensive to purchase a Valorant profile and begin playing at your chosen level. If you want to play with your pals immediately, you may do so without having to wait. Purchasing a Valorant account is a smart choice if you're going to play with more competent opponents and teammates.
Make the most of your time and efforts. Obtain your desired rating as soon as possible.
Improve your teammates and opponents; the road to cybersport is open!
Play ranked instead of regular matches.
You may purchase an account with skins, costumes, and other things that are no longer accessible.
A lifetime guarantee backs every account we offer.
What is power leveling? And yes, we do provide it!
We provide leveling up for your Valorant account at a low price, apart from Valorant Credentials and Valorant NA Region Accounts here at csgosmurfninja.com!
Players who don't have the energy to sit and power up their profile or earn a specific Agent or accomplishment will be interested in this.
You must first give us your Valorant account details, after which one of our experienced PowerLevelers will be assigned to level up and improve your account. Your account information will be kept private with us, and if you don't feel comfortable with it, you may change your password once the purchase is finished. 
Warning: Do not come back to your account during this procedure, as this may raise caution flags due to the game recording multiple log-ins and various IPs, which may jeopardize your account, for which we are not liable.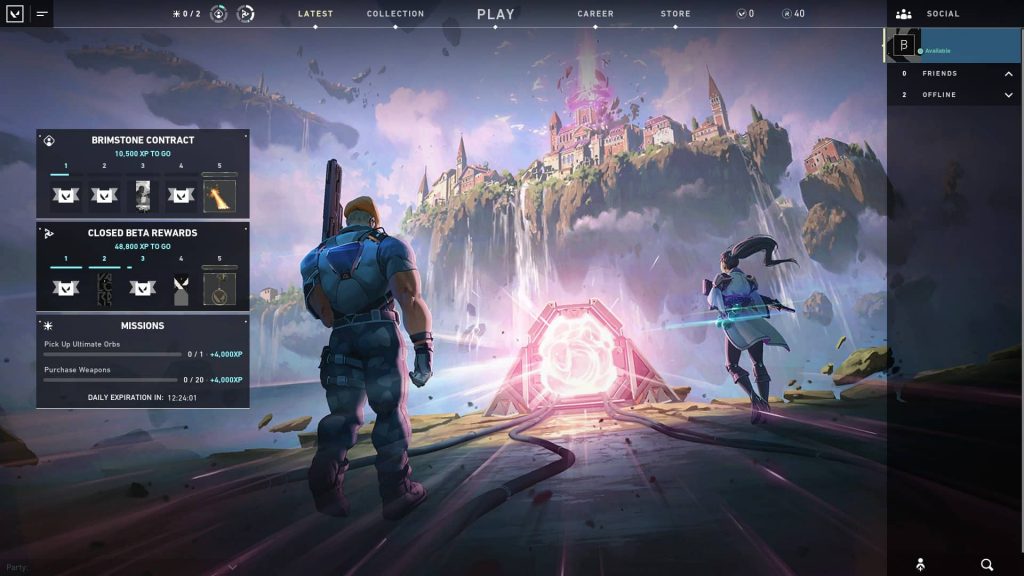 Why is ranking up in Valorant complex for any casual gamer?
Valorant's ranking system operates similarly to that of other competitive games. Before you play ranked matches, you must first win ten unrated matches. You may play Valorant ranked once the mode is ready, but you'll have to play five games to earn your first rating.
Valorant also rates players in ranked matches using a matching rating system known as MMR. Every player's account will be assigned a number that will change over time, moving them up and down the rankings as they improve.
Valorant Episode 3 brought significant modifications to ranked matching, including improved matchmaking accuracy and tweaks to players' Ranked Rating curves to make rising and sliding down the rankings "less volatile."
This is where our service benefits you. When you buy any ranked account from csgosmurfninja.com, you don't have to worry about playing ten ranked matches or five matches to stay in the game.
We tailor our accounts in such a way that it becomes an easy place for log-in and play! So what are you counting for? Buy from us today!
What are the benefits of purchasing a Valorant account from us?
When buying Valorant accounts, gamers are looking for two things in particular: reasonable pricing and a secure purchase procedure. When you purchase a Valorant account from us, you will get the finest features in your game as well as hassle-free services.
All of the Valorant accounts for purchase on our site have been inspected and verified to guarantee that you receive the best smurf accounts possible.
We offer various areas' Valorant credentials for sale to meet your requirements since Valorant is a restricted region game. Additionally, you may choose from multiple smurf accounts on our website and purchase the one that best suits your needs.
What do you get when you buy valorant account from us?
Valorant, like many online games, offers a casual option, but its elite ranked mode is where you'll be spending most of your time. If you've mastered Raze and want to put your Reyna abilities to the test against other players, rated is the place to go.
Valorant's ranked mode will play a massive part in your skill with a tiered rating system that encourages good team play, above all else. There are eight levels in Valorant's ranking system, starting with Iron and finishing with Radiant. Except for Radiant, all levels have three sub-ranks, with the first rank being the lowest and rank three the greatest. There are 22 levels in Riot Games' tactical shooting if you exclude unranked.
Do you want to show off your rated skill to your friends? Why wait? We offer various kinds of accounts, ranging from iron rank to even platinum!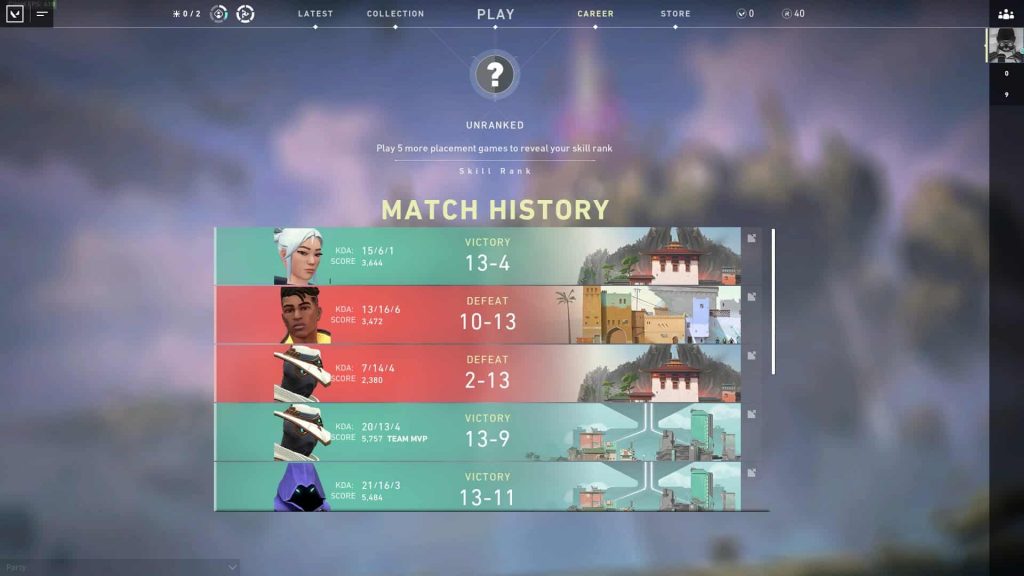 How can you buy Valorant account or one that is competitively ready?
Are you tempted to purchase a Valorant high-level account right now? Then, we'll teach you how to obtain one quickly. Simply visit csgosmurfninja.com and purchase your preferred rated smurf account.
Our smurf services are the most affordable on the market. Furthermore, we provide the most satisfactory service. Our knowledgeable staff will quickly resolve any technical issues and assist you in activating your non-prime account. And that's not all!
Additional benefits of purchasing a Valorant ranked account from csgosmurfninja.com include:
Get highly secure ranked accounts without worrying about hackers or leaks since we make sure the account you buy is ready for you. You'll have a great user experience, and we'll be happy!
Our instant delivery ensures that you don't have to wait long for your game, and our active status of 24 hours a day, seven days a week, means that we'll be there for you even if you need us during those late-night gaming marathons.
To obtain a rated account, you don't have to win 20 games. The Ranked version comes in various flavors, including Iron League, Gold, Bronze, and a whole lot more!
Our personalized Valorant account also allows for improved matching. And you wind up having a lot more fun with your game than usual.
Our features:
Affordable
CSGO Smurf Ninja sells Valorant high-tier accounts at a low price.
Genuine
Our profiles are 100 percent real and legitimate. There were no hacks or bots employed.
Immediate Shipment
When you buy a product, you will get your order immediately and without delay via email.
Completely Legal
We've been on the internet for almost three years. Serving all of our customers throughout the globe has always been a pleasure. It has given us an unrivaled reputation.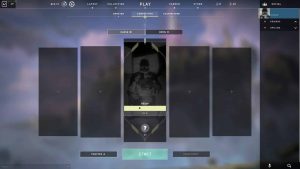 Depending on your Region we can offer you a Valorant EU Region account or Valorant NA Region account. These game accounts are verified to have the Valorant Beta Access, the Buy Valorant Accounts is ready to play. We offer instant delivery, cheap prices, and provide you with all the credentials associated with the buy Valorant account. The original owner of the account will have no access and you can change anything you want.